There are so many features you should consider before buying these watches like water resistance and ease of reading time.
Things To Consider While Choosing A Sport Watch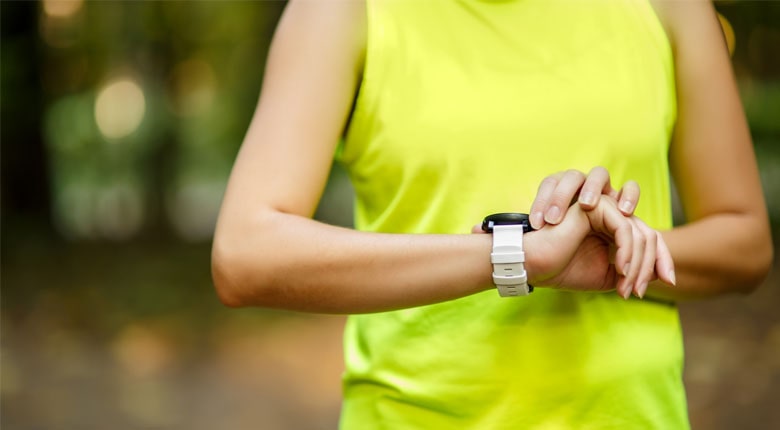 #1. Decide A Budget
You can buy a sports watch at every price point you can imagine. You can buy a sports watch for $10 and also find a sports watch that costs $10,000. First of all, you need to define your budget even before you start looking for a sports watch.
#2. Outline Your Needs
It's impossible for you to find a good sports watch unless you define your needs. Outline your needs and find out what do you want. You should know what purpose do you want your watch to serve you.
#3. Take Accuracy Into Account
You should look at the time keeping accuracy of your watch. The basic purpose of a watch is to show accurate time. It's critical for a sports watch be highly accurate as every millisecond counts.
#4. Consider Durability
You want your watch to indestructible and solid as a tank. It should be able to handle the rough use and should not get damaged too easily.
You don't want to buy a new watch too frequently. Make sure that the one you buy is pretty solid and tough.
#5. Bulkiness And Heaviness
You don't want your watch to be too heavy or bulky to wear. If you don't feel comfortable while wearing the watch, it cannot serve you well. You will wear your watch for hours and it must not be unnecessarily bulky or heavy.
#6. Look At The Band
You don't want a watch that does not come with a strong band. Besides being strong, the band must be comfortable to wear as well. You don't want your band to look bad either. The design of your band should suit the design of your watch.
#7. Connectivity Features
In the era of technology, you cannot undermine the importance of connectivity. Good sports watches come with USB or Bluetooth connectivity. You would like to control the volume of your headset from your watch.
#8. Water And Shock Proofing Abilities
There is no point of owning a sports watch unless it is shockproof and waterproof. You will sweat a lot during your workouts and the watch will also have to deal with a lot of shocks when you play sports. Also, you don't like to buy a separate sports watch for swimming.
#9. Special Features
Great sports watches come with a lot of great features. Look at the special features of the watch before purchasing it.
It is easy to get overwhelmed by looking at the sheer number of options when you start looking for a sports watch. You can take the above factors into consideration while buying a sports watch. The most important thing to take into consideration is the purpose for which you need the watch.
Make sure that it is not just solid and comfortable to wear but also looks good with your clothes.
Conclusion
Above is our compilation of the best sport watches we have in the market. The selection was done carefully based on the reviews from customers who have used the watches.
It is our hope that the article has helped as far as sport watches are concerned. What has now been left is for you to read through the reviews to know what watch to buy. We are sure that you will get a watch which will match your needs.
Read More